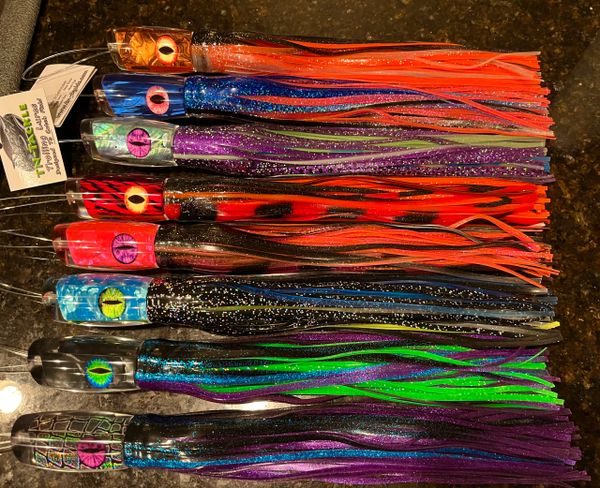 Large Plunger - 14.5"
Large Plunger
The Large Plunger is the ultimate big marlin lure for your spread.  This 14.5" lure is a great option ran from the short riggers or corners! If you are looking for big marlin, this is the one!!  
Overall Length: 14.5"
Skirted Weight: 8.5oz
Head Length: 2 7/8"
Head Diameter: 1 1/2"
Keel Weighted

Lure is 100% Made in the USA
Premium Quality Lure Skirts
Running Positions: long Rigger Short Rigger, Long Corner