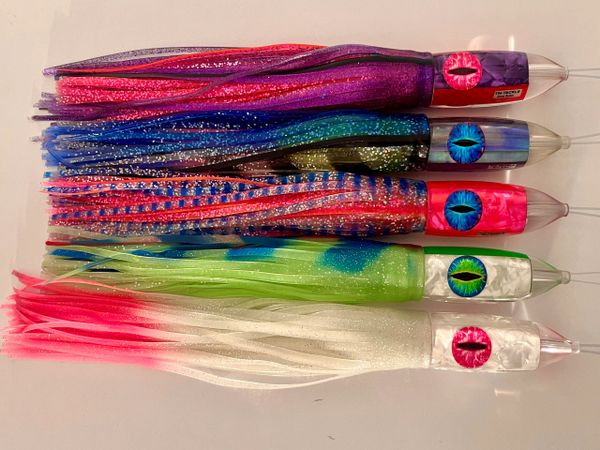 Kona Bullet
The Kona Bullet is a great straight running lure that performs well in all sea conditions.  This bullet style lure will attract all pelagic species, but is red hot when tuna fishing or wahoo fishing.  

Specs

11"
6.4oz
Premium Lure Skirts made in the USA
Replacement skirt size: O4

100% Made in the USA

Rigging and lure bags are additional options*

Running Positions:
All Positions


All Tinted color heads are UV reflective!
Our UV Lures reflect the full UV light spectrum.  UV light is light that is not seen to humans without the aide of a UV light, but many species of fish see it naturally.  Some pioneers in the industry correlate UV colors in baitfish with healthy fish, and as a fish dies it gives off less UV.  After a season of testing we have seen great results with UV in our lures and feel it has a permanent place in every spread!