Dredge Treat Lures - 6 Pack Custom Built to Order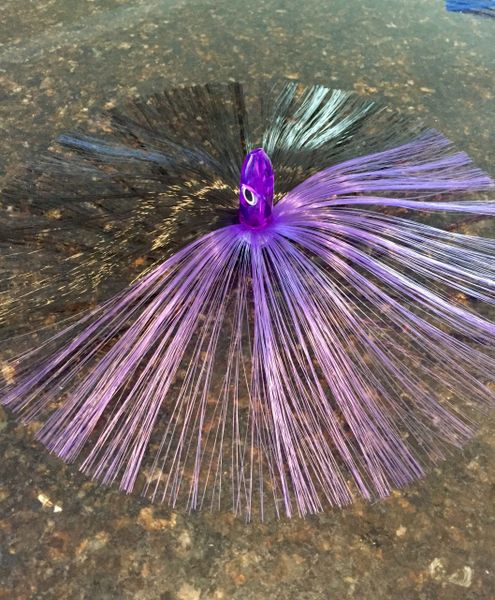 Dredge Treat Lures - 6 Pack Custom Built to Order
Custom Color built to order Dredge Treats  Build time is 5-7 business days  
Custom color Dredge Treats are sold in packs of 6

** When ordering, we highly recommend that the top hair color be the darker color and the bottom hair color be the lighter since this is typically how these colors are seen in nature. We will build them as ordered.  Please confirm the hair color is in the orientation you prefer.  Thanks!

Dredge Treats
Our Dredge Treats utilize years of on the water testing to produce the most productive Dredge Lure on the market.  Our Dredge Treats are built with our crackproof resin.  Our tinted colors all have UV and will drive billfish nuts in the spread.  Our large offset center tube allows for easy rigging and also allows our lures to run straight when heavy rigged baits are behind them.  If you are chasing billfish or even trying to keep tuna at the boat and in your spread, these are a must have!
Dredge Treats are sold in 6 packs.
- .5oz Weight to keep drag to a minimum

- 1/4" Large center hole for easy rigging
- Offset center hole for proper tracking and running
- UV Resin
- Crack proof resin
- Available with option mylar flash