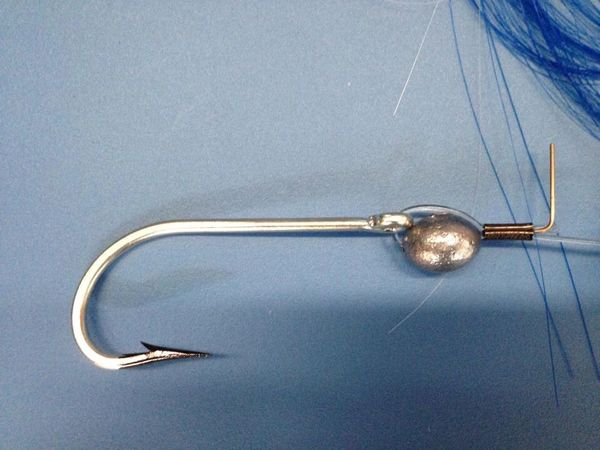 Ballyhoo Rigs
Ballyhoo rigs designed to be customized to your rigging preferences.  We can rig ballyhoo rigs for you for use under a skirted ballyhoo lure or to be run naked.  Choose from a rig with or without a chin weight.  Ballyhoo rigs should be a staple in every trolling spread. 

Pack of 2

8' Momoi Leader
Available with optional 1/2oz egg sinker chin weight

Wire pin for pin rigging
8/0 Mustad 3407ssd 2x strong hook (Standard, 9/0 optional)
Comes with extra crimps to allow use on your choice of lure.

8/0 is perfect for medium and select ballyhoo
9/0 is ideal for selects and horse ballyhoo