Tracer Bullets - Glow In The Dark Trolling Lures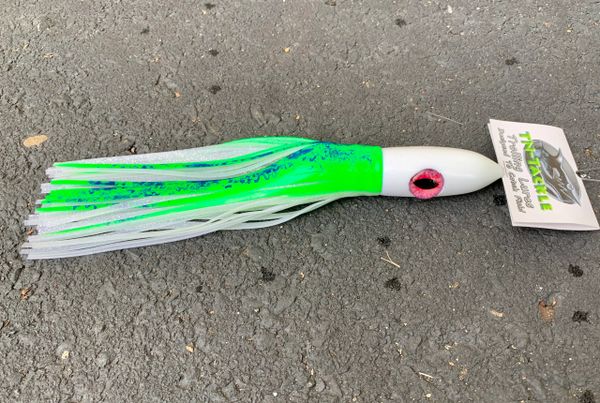 Tracer Bullets - Glow In The Dark Trolling Lures
Updated model with eyes will be fully stocked soon!
UV Glow In The Dark Bullets Lures

Tracer Bullets were designed and developed with northeast canyon fishermen in mind.  As night time trolling for bigeye tuna has gained popularity and become very productive, we decided to developed a glow lure that offers a bright long lasting glow. Glow lures work best when pulled under dark condition where the glow of the lure simulates the same profile in the water as baitfish feeding under a full moon or in a commercial boats working lights.  Our glow lures utilize color combinations that make them just as productive in the daytime, as they are when trolled at night.   

Premium Lure Skirts Made In The USA

       *Optional Lure Wings available
Replacement Skirt size: O4

Rigging and lure bags are additional options*

100% Made In The USA
Running Positions:
All Positions (Most effective off the riggers or shotgun, and not run with underwater lights or spreader lights on)