Northeast Trolling Spread 1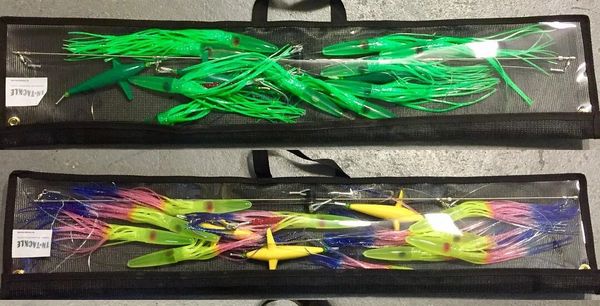 Northeast Trolling Spread 1
Northeast Tuna Spread
If you are headed offshore to target tuna in the northeast, there are a few must haves on the boat to be able to leave the dock.  Spreader bars, daisy chains and ballyhoo lures are very productive staples in any tuna spread. 
(2) 36" Tuna Machine Splash Bars
(2) Tuna Machine Splash Chains
(2) 2oz HooHeads
(2) 4.5oz HooHeads
HooHeads will be rigged on our recommended rigging of 130lb mono with a 1/2oz chin weight.