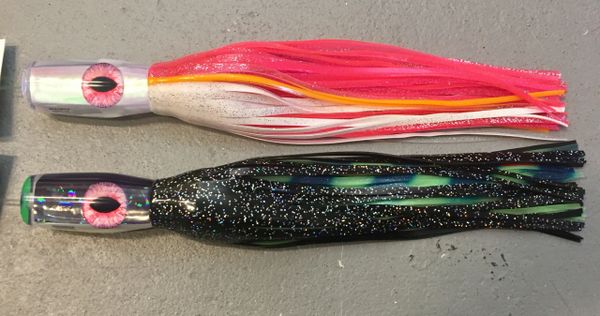 Mega Punisher
Mega Punisher
The Mega Punisher is the ultimate big marlin lure for your spread.  It can also be used as a hookless teaser in your spread.  If you are looking for big marlin, this is the one!!
We keep low stock of this lure, most are built to order(5-10 day turnaround).  Contact us directly for large orders or for custom color options (609) 276-0292
Overall Length: 17"
Skirted Weight: 13oz
Head Length: 3 1/4"
Head Diameter: 1 3/4"
Keel Weighted

Lure is 100% Made in the USA
Premium Quality Lure Skirts
Running Positions:
Long Rigger, Short Rigger, Flat Line