Limited Edition Ballyhoo Lures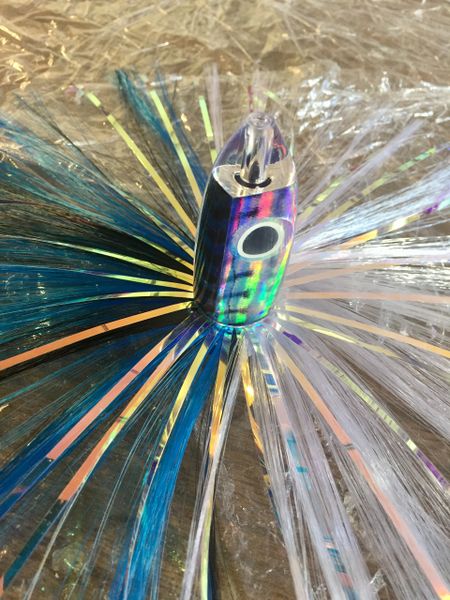 Limited Edition Ballyhoo Lures
Limited Edition Ballyhoo Lures
These ballyhoo lures are built in small batches and are designed to match the hatch.  These lures run great rigged over top of a ballyhoo, mullet, mackerel or your favorite artificial trolling tails. 
Available in 2 sizes, 4oz and 4.75oz. 
Available in 4 patterns, Flying Fish, Mahi, Green Mackerel and Blue Mackerel.
- Crack Proof Resin
- UV Enhanced Resin
- HC Chafe Tube
- Keel Weighted
- Large Rear Hole for accomodating any style of rigging
- Mylar Flash (*Mylar Wings on Flying Fish)
Can be ran from any position.  Recommended for speeds up to 9kts.