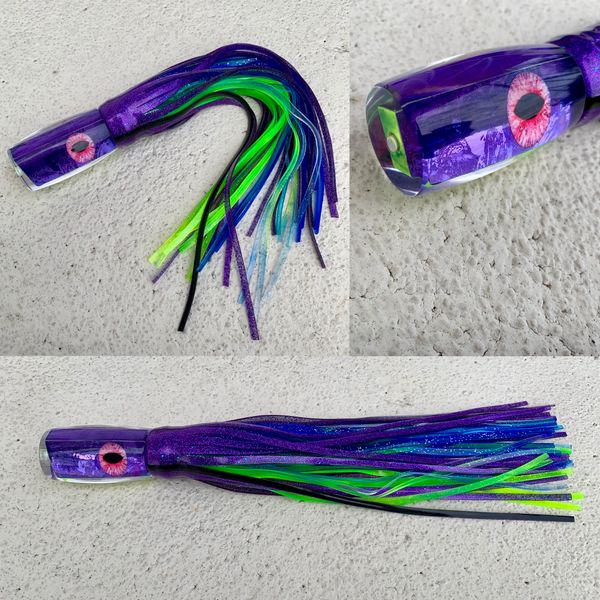 Custom Pusher 14"
Large Plunger

The Large Pusherr is the ultimate big marlin lure for your spread.  This 14" lure is a great option ran from the riggers or flat line when chasing marlin.  Our Heads are UV Enhanced which drives billfish nuts!  If you are looking for big marlin, this is the one!!  
Overall Length: 14"
Skirted Weight: 8.3oz
Head Length: 2 5/8"
Head Diameter: 1 1/2"
Keel Weighted

Lure is 100% Made in the USA
Premium Quality Lure Skirts
Running Positions:
Long Rigger, Short Rigger, Flat Line