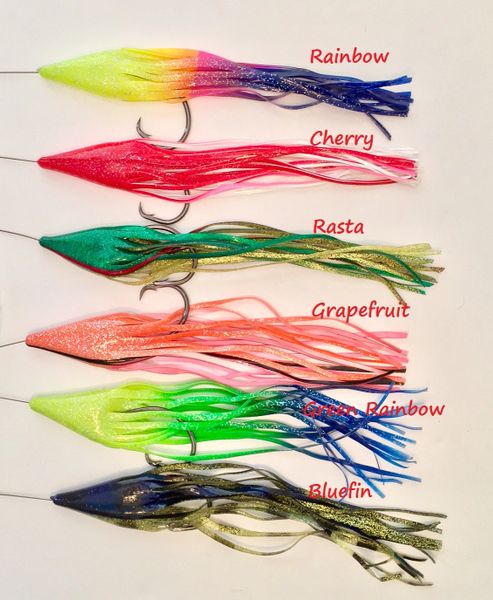 Elite Series Shark Rig
The Elite Series Shark Rig was designed and developed for the tournament shark fishing angler in mind.  
This shark rig is simple yet deadly when fishing for mako sharks and thresher sharks.  We eliminated any unnecessary terminal tackle that becomes a point of failure in many of the competitions shark rigs.  Our elite series rigs also gets a lure skirt upgrade to a multi colored lure skirt.  Put these rigs in your chum slick and wait for your reel to start screaming.  
20/0 Eagle Claw© Non offset Circle Hook
10' Lindgren Pitman© 400lb Clear Mono
3' AFW© #15 240lb Single Strand Wire
300lb QuickRig© Ball Bearing Swivel 
Premium Quality Multi Colored Shark Skirt