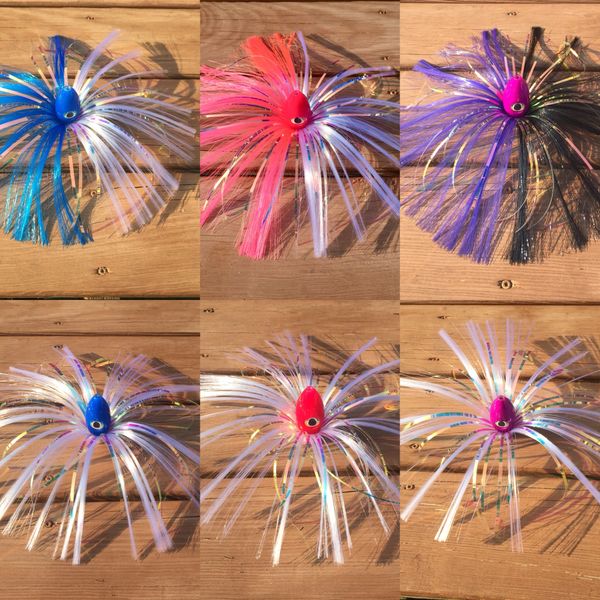 4.5oz HooHead
Due to high volume, out of stock items will typically ship in 2-4 days.  
HooHead
4.5oz 
Available in 12 standard colors
Keel weighted (mark on tail stock shows the down position)
Large rear opening to allow for bait springs
Crack Proof Resin
Glow White Available*
HD Chafe Tube
Mylar Flash
Running Positions:
All Positions
Speeds up to 9kts. Not recommended for high speed trolling.

*Glow White Requires a 10-15 minute charge from a UV Light source, direct sunlight, or halogen lights to achieve a full glow.